WHAT TO KNOW ABOUT PAUL BIYA'S SENATOR KINAPPED BY AMBAZONIAN COMBATANTS
things to know about Biya's senator kidnapped by Ambazonians
North West Senator Regina Mundi was kidnapped on Saturday April 30, 2022 by armed separatist groups claiming to be the Ambazonia Force Defense (AFD). The armed wing of the self-proclaimed Republic of Ambazonia is demanding the release of 75 arrested Ambazonian dignitaries for the release of the senator. She was forced to read herself the demands of her torturers in a short video circulating on social networks.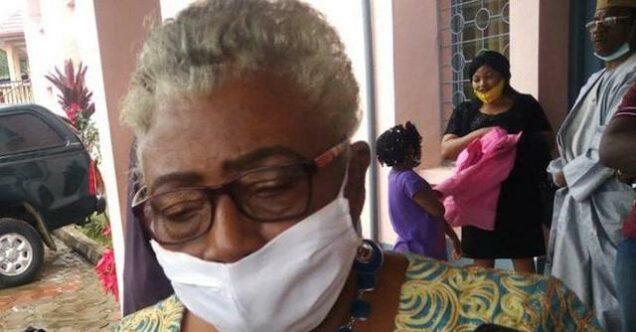 Regina Mundi is part of the backbone of Paul Biya's system. A member of the CPDM central committee, this businesswoman was the General Manager of Hoseana Enterprises. She was the first woman appointed to a position of responsibility to a governor by Paul Biya.
"In 1983, I was appointed by presidential decree as advisor on social and cultural affairs to the governor of our province. This is a 'command' position and I was the first woman to be appointed to this post. Today, we have female divisional officers and a senior divisional officer. It was a very exciting position and I saw a lot for women to do. That's why, in 1986, I ran for president of the women's wing and won," she recalls.
A purely American product, Regina Mundi got a taste for politics during a study visit to the United States in the 1960s. She met several prominent American personalities and breathed the wind of freedom.
"I was fortunate to be part of the third class of African students who studied in America under the African American Scholarship Program for American universities. This scholarship program was initiated by President J.F. Kennedy. I studied economics at Trinity College, now Trinity University. I am extremely pleased to see here that the Speaker of the U.S. House of Representatives, Nancy Pelosi, and the Governor of Kansas, Kathleen Sebelius, are alumni of Trinity College," she says.
A fan of Paul Biya
Regina Mundi is a great admirer of Paul Biya. An early activist, she expressed her support for Paul Biya when he took power in 1982.
"I left the governor's office to devote myself entirely to politics. In June of that year, National President Paul Biya, in a televised address to the nation, said, 'We must be ready for the competition. Although many people could not believe this statement, there was no turning back. He is committed to making Cameroon a democratic nation. Paul Biya came to power in 1982 and in his book Communal Liberalism, he laid out his philosophy of governance: moral rectitude, social justice, national unity and integration, and economic development. I read that book very assiduously and I was convinced, as I still am today, of what he was expressing in that book," she says.




Despite her love for the presidential party, the CPDM and its president Paul Biya have not yet commented on her abduction in the NOSO.