"Mbappe is not above Madrid"
"Mbappe has to live with his decision, no player is above Madrid"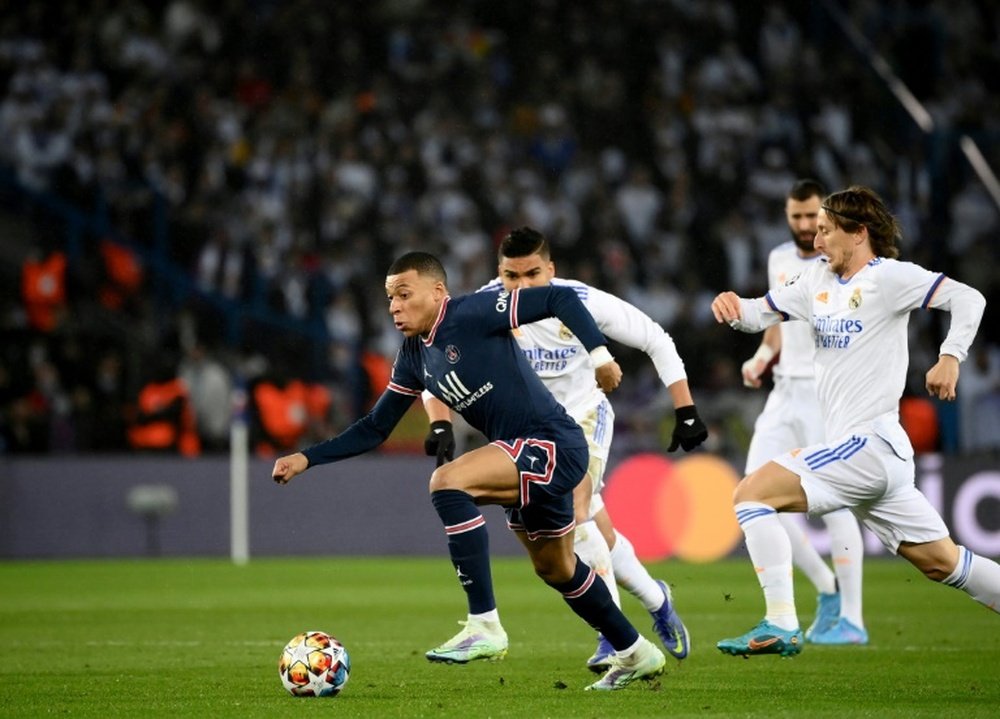 Modric discussed Mbappe deciding to stay at PSG. AFP
In comments to 'Sportske', Luka Modric wanted to talk about Kylian Mbappe's failed move to Real Madrid. The Croatian international made it clear that no player bigger than 'loc blancos', although he left it open as to whether the French international would return to the Santiago Bernabeu at a later stage.
Luka Modric gave an extensive review of Real Madrid's successful season, in some comments to 'Sportske'. The Croatian international didn't dodge any questions and even dared to talk about the non-arrival of Kylian Mbappé at the Santiago Bernabéu.
After being questioned about the French player's decision to renew with PSG, Modric said: "Mbappé decided what he decided, that's his right and now he has to live with that decision. We all thought he would come to us, it didn't happen… and now what? Well, we're not going to crucify him. Mbappé is a great player, but, as I always say, no player is more important than the club. Real Madrid is the greatest, above all players and it will always be like that".
He added about the Parisian striker: "It is possible that Mbappé will come in a few years. Following football logic, which was valid until the pressure of the socio-political environment and PSG's interest, Mbappé would probably follow his old desire of playing for Real Madrid. While it may now seem,  especially in disillusioned fans, that ties were broken, things can happen again".
On whether he regrets swapping shirts with Mbappé, Modric stated loud and clear: "Come on, please, what am I going to regret? I found the media stories funny. I understand the media, they do the best they can, but here it's just a request for a kid and the fulfillment of his wish".
"Vida's little son loves Mbappe, he asked me to ask him for the jersey because he was hoping he would give it to me. Of course, I did it for Vida's son as I would do with any child if i could. I have already swapped shirts with Kylian in previous matches to add to my collection", the Croatian added.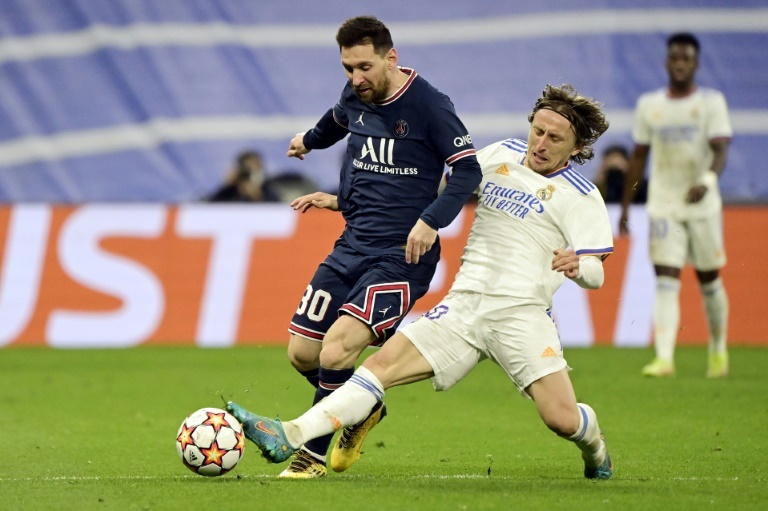 "It was odd seeing Messi in a PSG shirt, but we crushed them"
Luka also had time to talk about the fantastic comeback in the Champions League against PSG: "It was odd seeing Messi in another shirt, after so many 'Clasicos'. With Neymar and Mbappe, they are a collectiction of talent. But we are Real Madrid and when we found our rhythmn, with the fantastic support of the fans, we simply crushed them".
He added: "It was a spectacular night, one of the most impressive for me, and I have had a lot with Real Madrid. From this victory, public perception and the thoughts towards our potential in the Champions League completely changed. Scepticism dissappeared. Speaking objectively, the way that we reacted against PSG showed everyone, especially ourselves, that we have something to say in this competition".
Finally, Modric wanted to talk about his former teammate Sergio Ramos, now a PSG player: "All the departures of players with whom you share years with in very successful eras are painful. After nine years, Sergio is no longer here. From day one we were close, he helped me adapt to Real Madrid, he encouraged me, he believed in my potential… We were great friends, our families joined, we spent summers together".
"We still talk every day, at least through text messages. I miss hanging out with him, but that's the way it is in football. Change is part of everyday life even for those who, like him, have conquered everything. As I said before, this is Real Madrid. It has been confirmed that without all of us, it will continue to win trophies. We all pass, only Real Madrid is eternal," Modric said.